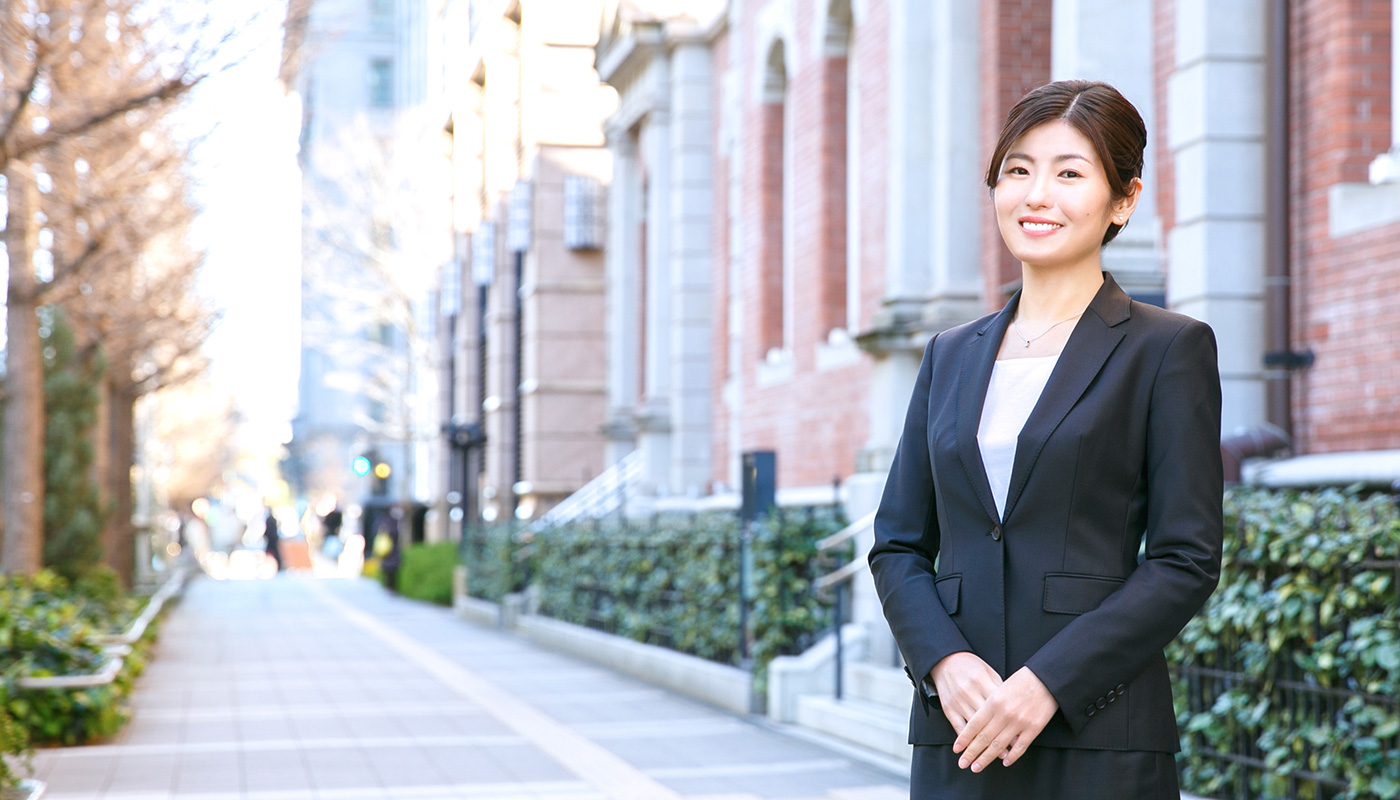 Akiko Araki
Managing Partner
akiko.araki@arakiplaw.com
Admissions
- Japan (Bengoshi)
- California

Education
University of California, Berkeley, School of Law, LLM, 2017
Tohoku University, Law School, JD, 2009
Tohoku University, LLB, 2007
Professional Affiliations/Awards
Professional Affiliations
Member, Daini Tokyo Bar Association
Member, Japan Patent Attorneys Association
Vice Chair, Standing Committee on Digital Economy, International Association for the Protection of Intellectual Property (AIPPI, 2019 - Present)
Member, Licensing Executives Society (LES) Japan (2020 - Present)
Advisor, Institute of Intellectual Property, Japan Patent Office's (JPO) Study Committee on the "Mobility of Intellectual Property Professionals in Japan" (2020 - 2021)

Awards and Recognitions
ALB Japan Law Awards 2022 Top 5 Finalist for Young Lawyers of the Year (Law Firm)
Key Services/Sectors
Intellectual Property and Technology, Data Privacy, IT and Telecommunication, Pharmaceuticals, Litigation, Regulations and Investigations, Labor and Employment, Corporate
Overview
Akiko Araki, the founder of Araki International IP&Law, primarily advises Japanese and foreign clients on cross-border intellectual property (IP) and technology matters including patent licensing and litigation, trade secrets, copyrights, and trademarks. Especially, Akiko has experience in handling global portfolio licensing in the areas of Standard Essential Patents (SEPs) and patent pooling.
She also provides a broad range of legal services to foreign clients entering the Japanese market in the areas of commercial litigations, data protection, labor, compliance with IT, telecommunication, pharmaceutical, advertising and consumer protection regulations, and other commercial matters.
Background
Prior to founding Araki International IP&Law in the summer of 2021, Akiko worked at the Tokyo offices of US-based global law firms and leading Japanese law firms, where she handled various legal matters including IP and technology, mergers and acquisitions, regulations and compliance, and commercial matters. She also worked as in-house counsel for a Japanese company, utilizing patent portfolios in the telecommunication space and handling patent licensing and litigation matters in several jurisdictions including the US and EU.
From 2020 to 2021, she served as an advisor to the Institute of Intellectual Property of the Foundation for Intellectual Property in Japan Patent Office's research project regarding the mobility of IP professionals in Japan.
Experience
Represented Japanese company in global patent portfolio license negotiation with multinational company and led to the conclusion of the deal
Supported Japanese company in patent litigation before US district courts and led to an affirmative jury verdict
Represented and supported clients in cross-border patent licensing and technology related transactions
Advised clients on compliance with data privacy laws including GDPR, CCPA and Japanese data privacy regulations
Advised foreign clients entering the Japanese market on Japanese laws and regulations in the IT, telecommunication, pharmaceutical, consumer protection, advertising and labeling areas, among others
Advised Japanese and foreign corporations on Japanese labor laws including layoffs
Represented corporations in litigations and ADRs in IP, taxation and securities matters, among others, before Japanese courts
Publications
Comments quoted on "Japan ruling on patent territoriality could open new doors: counsel" Managing IP (June 2023)
"What is the Legal Implication of Sexual Harassment against Avatars?" Japan Business Law Review (March 2023) (in Japanese)
"After American Axle: What is happening in the SCOTUS, USPTO and the Congress to reform the current Section 101 patent eligibility law?" IP Journal (December 2022) (in Japanese)
"The Development After Halo: Egregious Conduct Is Required For Enhancement, Not For Finding Of Willful Infringement" Intellectual Property Management, Japan Intellectual Property Association, Vol.72 No.9 (September 2022) (in Japanese)
"Federal Circuit's Decision on American Axle and the Latest Development regarding the Section 101 Patent Eligibility Issue" IP Journal (September 2021) (in Japanese)
"Japan Patent Office's Research Project on the Industrial Property System of 2020: Research Report on the Mobility of IP Professionals" contributed as an advisor to the Institute of Intellectual Property of the Foundation for Intellectual Property (March 2021) (in Japanese)
"US Patent Law Lecture" co-author, Shoji-Homu (September 2020) (in Japanese)
"The US Supreme Court's Denial of Certiorari in Athena on Patent Eligibility and the Current States of the Proposed Bill on Section 101" co-author, A.I.P.P.I (April 2020) (in Japanese)
"Who Owns the Oil That Fuels AI Machines: Japan's Evolving IP Protection for Data" co-author, Global Data Review (December 2019)
"Japan's Policy Movement in the Trade Secret Protection" IP Journal (December 2019) (in Japanese)
"Patent Litigation in Japan" co-author, Intellectual Property Magazine (June 2019)
"Report of 2017 AIPPI World Congress in Sydney" A.I.P.P.I. (December 2017) (in Japanese)
"The US Supreme Court Limited Patent Venue in TC Heartland: Pointes to Consider in Assessing the Impact on Patent Trolls from the Perspective of Japanese Corporations" A.I.P.P.I. (September 2017) (in Japanese)
"Description of the Labeling System for Functional Foods" co-author, REPORT JARO (May 2015) (in Japanese)
Events
"The Latest Issues on NFT and Metaverse focusing on Intellectual Property Issues" Business & Law (December 2022) (in Japanese)
"Creating New Business For Companies In Society 5.0: What Legal & IP Professionals Need To Know In The Age Of Digital Transformation (DX)" Araki International IP&Law (November 2022) (in Japanese)
"LAUNCHING YOUR OWN FIRM IN JAPAN TREATING CLIENTS AS YOUR TEAM MATES WITH AKIKO ARAKI" (November 2022)
"The Latest Issues on NFT and Metaverse Based on the Ongoing Litigations" Global Business Knowledge Supply (November 2022) (in Japanese)
"Emerging Technologies" IPBC Asia, IAM(November 2022)
"Recent Development on the US Intellectual Property Law" at Tohoku University Seminar hosted by Head Office of enterprise Partnerships, Tohoku University (June 2022) (in Japanese)
"The Latest Issues on US Patent Law and Litigation: Discussion with US Attorneys" IP Study Group of Japan In-House Lawyers Association (JILA)(April 2022)(in Japanese)
"Learn from the Story: US Patent Litigation and Invalidation Proceedings from the Business Perspective" Araki International IP&Law and Business&Law(April 2022)
"Alliances, aggregation and deal structure" IPBC Japan, IAM(December 2021)
"5G licensing in focus" IPBC Taiwan, IAM(October 2021)
"Overview of Copyright Protection on Software" UNITT Annual Conference (September 2021) (in Japanese)
"AI and Data" Symposium on Law and Ethics Involving AI" AI and Law Society (July 2021) (in Japanese)
"Recent Trends on Stand Essential Patents (SEPs) and FRAND" Global Business Knowledge Supply, July 2021 (in Japanese)
"JPO Research Project: Recent Trends on IP in ASEAN" JETRO (June 2021) (in Japanese)
"How to Utilize Patents" Pasona Knowledge Partner (May 2021) (in Japanese)
"Legal Practice of OSS Licensing" University Network for Innovation and Technology Transfer (January 2021) (in Japanese)
"AI and Data in Society 5.0 in Japan and Other Major Jurisdictions" JETRO Dusseldorf (September 2020) (in Japanese)
"Trade Secret Protection in Japan – Comparison between Japan and California Systems" Global Business Knowledge Supply (July 2020) (in Japanese)
"The New GDPR in California – Are You Ready for CCPA Compliance?" Pasona (June 2020) (in Japanese)
"What is the Next Step to Protect Data Resource in Japan?: A Comparison between California's Trade Secret law and Japan's Policy Movement" Institute of Intellectual Property (January 2020) (in Japanese)
"The US Supreme Court Limited Patent Venue in TC Heartland, and CAFC is Trying to Clarify the Rule: Pointes to Consider in Assessing the Impact on Patent Trolls from the Perspective of Japanese Corporations" in Munich (October 2017) (in Japanese)
"Who Owns Patents? Employee vs Employer: A Comparison of the US and Japan Systems" Discussion of Patents at Santa Clara (June 2017)
"Overview of Advertising Regulations in Japan" Consumer Law Colloquium at Berkeley (March 2017)
"Japanese Regulation of Labeling and Advertising for Health Foods" Workshop at an international law firm in Shanghai (October 2016)
"Act against Unjustifiable Premiums and Misleading Representations with respect to Health Food" JHNFA and JARO (October and November 2015) (in Japanese)